| | | |
| --- | --- | --- |
| | | |
| | | |
| | | |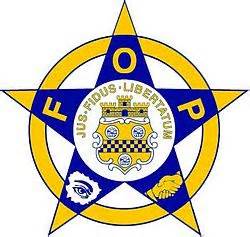 Welcome to the Erie County Fraternal Order of Police web page. The William Tyler Memorial Lodge #64 was chartered in 1951 and currently represents over 200 active and retired members from the agencies listed below, exclusive of the City of Erie Bureau of Police and the Pennsylvania State Police. We hope you enjoy your visit with us and will come back often.
Note: In order to access the Member Resources area you must be a member of Lodge 64 and have completed the registration process.
THERE ARE NO UPCOMING EVENTS:
FOP Solicitation
The 2019 Solicitation for the Lodge has officially ended. The members of Erie County Fraternal Order of Police thank you for your support. We hope that you enjoyed the Annual Magical Variety show if you got to attend. If you have any questions or issues please contact us. Thank you for the Support!
The 3rd Annual Sportsman's Raffle
The Sportsman's Raffle was held on Saturday September 7th 2019 at AF Dobler Fire Department in Girard. We just wanted to say thank you to everyone that purchased tickets and were able to make it to the event. We have to say that it was very humbling to see such support from you especially now more than ever. We really enjoyed seeing all the "FOP STRONG" shirts that many of you were wearing. A special thank you from the bottom of hearts to the ladies and gentlemen of AF Dobler who helped with everything that you did to support us. The firefighters of AF Dobler were helping us at the raffle and were responding to calls at the same time; thank you for all that you do for us and your community! We also would like to thank our sponsors who made donations; Edinboro Outdoors, Octane Custom Design, Giant Eagle, Walmart/Sam's, Wegmans, Tops, Urbaniak Meats, Peek N' Peak, Uniform Outfitters, Metal Heads, Rick Sornberger Automotive, Blaze Pizza, Primanti Bro's, Delta Sonic, PNC Bank, Eyeglass World, Jerry Clark FBI, Jason Wick ATF, Gannon University, Public House, Chick-fil-a, Erie Brewing Company, Patagonia, LaserHit, Thin Blue Line, Relentless Defender, Crossbreed Holsters, Firebirds, and Joe Roots Grill. Thank you all for your continued support and generosity!!!!!!!!!!!
Member Departments:
Edinboro Police Department
Erie School District Police
Lake City Police Department
North East Police Department
Pennsylvania Board of Probation and Parole
United States Department of Probation
United States Marshal's Service
United States Secret Service Uniformed Division
Veteran's Affairs Police Department
Wesleyville Police Department
---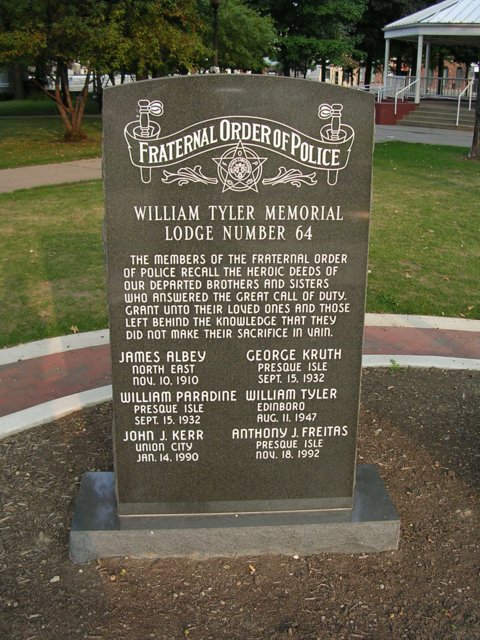 Our Memorial to our fallen Brothers and Sisters located in west Perry Square